Teacher and School Background
Andrew has studied Tai Chi Chuan, specifically Wudang Style for over 30 years. He is an 'inside the door' student of Master Dan Docherty and has studied extensively under his tutelage. Andrew has entered many competitions and been successful in obtaining Gold and other medals at various Open Competitions throughout the country, culminating with Gold medals at The British and The European Open Tai Chi Chuan Championships.
Andrew has continuously taught classes since 1999 and founded his martial art school, 'The Cloud Dragon School of Tai Chi Chuan', teaching Wudang Tai Chi Chuan to the present day in Nottingham. He received the Master Instructor Grade in 2005 and adheres to the teachings of Master Dan Docherty for Practical Tai Chi Chuan International, and of Dan's teacher, the late eminent Grandmaster Cheng Tin-Hung of Hong Kong.
The school has prospered over the years and has a strong and varied student base of approximately 40 students, varying in age from 12 years to over 70 years. Andrew also teaches several workshops throughout the year, based on self-defence applications arising from the five aspects and core principles of Tai Chi Chuan, including the practice of weapons. Cloud Dragon students have competed at The British Open Tai Chi Championships, The London Tai Chi Competitions and The European Open Championships, winning many Gold medals, as well as numerous Silver and Bronze. This high level has been consistent for many years and will continue for many more.
Latest news: December 2021 - It is with much sadness that Master Dan Docherty passed away on 9 December 2021. His legacy carries on within Andrew's teaching and through the amount of learning and practising of Wudang by the excellent Cloud Dragon school. RIP Dan and may he reunite with his very own teacher.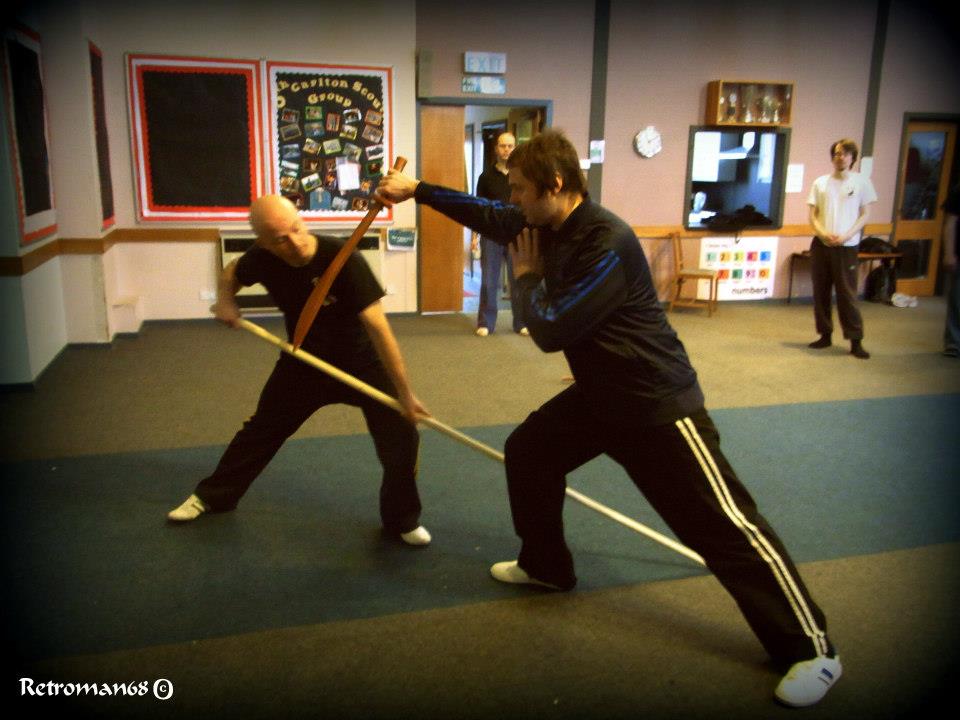 Class Times and Venue Details
St. John's. Oakdale Road, Carlton Nottingham NG4 1BP
Every Thursday at 7pm - 8pm
Every Saturday at 10.30am - 11.30am
Price per session is £10
Please note that the above times may be extended to a longer class, depending on the number of students attending.
Additional 1 or 2 hour-sessions will be held before or after the above class times for advanced and regular students only.
Workshops covering various aspects of Tai Chi Chuan run throughout the year and are usually on a Saturday before normal class, along with Internal Strength (Nei Kung) sessions for advanced students only.
All students should wear loose fitting clothing and sensible footwear, such as trainers or plimsolls. Toilets and changing facilities are at the venue and there is ample car parking space too.
Contact Information
Master Instructor: Andrew Harris Phone: 07874 870096
Email: thezhongzheng68@gmail.com
School Secretary: Tricia Hickling Phone: 07746 579706
Email: trish.billies33@gmail.com
This Website:
www.clouddragontaichichuannottingham.com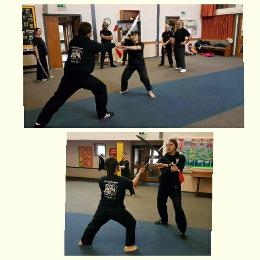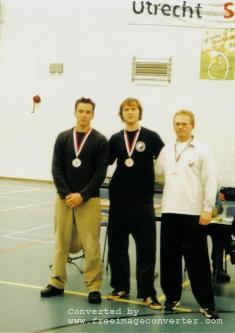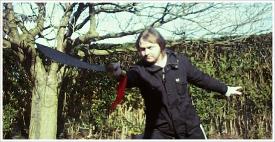 Class Tuition Prices
New Students/Beginner Courses
Monthly courses are no longer running running due to the pandemic and certain restrictions in place. However, all new members can start and join at the regular classes. £10 per session: please enquire and book in advance.
Insurance per annum
This is important when indulging in any form of martial art and/or sport - please talk to the School Secretary or Teacher upon joining. Cost is £20 yearly.
Private Tuition
For advanced students only. Price on Application to Teacher and is charged at an hourly rate.
Younger Students age 12–16 years
Younger ones can attend as long as in attendance with a parent/carer/guardian at all times.